Day 1 :
Glycoscience | Glycobiology | Biochemistry | Glycan's | Glycochemistry | Glycans in Diseases and Therapeutics | Glycans in Drug Design | Glyconeurobiology | Glycopathology
Location: Rome, Italy
Session Introduction
Merck Life Sciences R&D, Israel
Time : 13:30-13:55
Biography:
Ena Orzech is working at Merck Life Sciences R&D and has 20 years' experience in new product development, specializing in protein expression and purification. During her work she has development variety of recombinant proteins and had designed different kits. During the present work she gained extensive experience in protein expression in E.coli bacteria expression system and in Pichia pastoris. Expression in Pichia pastoris system includes cloning into Pichia expression vectors, transformation, screening for stable clones, expression and purification.
Abstract:
Mucins, major components of the extracellular mucus are a family of high molecular weight, heavily glycosylated proteins. In most animals these proteins are produced by epithelial tissues and can serve as biomarkers for abnormal conditions such as ovarian and lung cancers. Mucins consist of a polypeptide backbone of hundreds to thousands of amino acids; the glycosylation of the mucins can contribute to over 50% of the total protein mass. Mucin domains are notable for their high frequency of Ser (S) and Thr (T) residues which are O-glycosylated with α-N-acetylgalactosamine (α-GalNAc). This leads to dynamic and very heterogenous glycoprotein populations which cannot be predicted from genomic information only. Investigating biological functions of mucins at the molecular level is a challenge, as only few tools are available to probe mucin domains.
Red de Glicociencia en Salud, México
Time : 13:55-14:20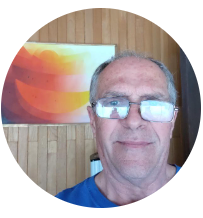 Biography:
Mauricio Ondarza has worked as a Research Professor in institutions such as CIATEQ (León, Guanajuato.), CIATEJ A.C. (Guadalajara, Jalisco), INSP (Cuernavaca, Morelos), CIQA (Saltillo, Coahuila), CICY (Yucatán, Mérida), CICESE (Ensenada, Baja California Norte) and CIES (San Cristóbal de las Casas, Chiapas). He has had sabbaticals at: Scripps Institution of Oceanography (La Jolla, CA, USA), UTPA (Edinburg, Texas). He has worked as a Visiting Professor at the Polytechnic University of Pénjamo (Guanajuato), Instituto Tecnológico y de Estudios Superiores de Monterrey (ITESM), Irapuato Campus and Querétaro Campus. He worked at CIATEJ AC in Guadalajara, Jalisco.
Abstract:
Recent research has focused on identifying the role of seaweeds in modulating the risk and development of chronic diseases such as Cardio Vascular Disease (CVD) and cancer, using results mainly from cellular and animal studies to propose potential mechanisms behind the observed effects. Trials using Seaweed performed by Winberg from the University of Wollongong in Australia has shown that fiber supplement a new group of good bacteria in the colon. Moreover, it was also found that most of the bacterial groups that had been cultivated belong to those that produce short-chain fatty acids like butyrate, which in turn favors the growth of the mucous lining in the gut. Studies have revealed an exceptionally low short chain fatty acids presence, which contributes to inflammation in the colon as well as to the proliferation of an unhealthy and out of balance microbiome. Nutrients in seaweed are excellent prebiotics, packed with bio-available vitamins and minerals as well as fiber and omega 3 fatty acids. Seaweed should be part of the foundation of health and must be placed at the core of our dietary intake since our bodies cannot manufacture them. Seaweed selection must be based on species free from harmful contaminants, as well as being non-allergenic.
Sultan Qaboos University Hospital, Oman
Time : 14:20-14:45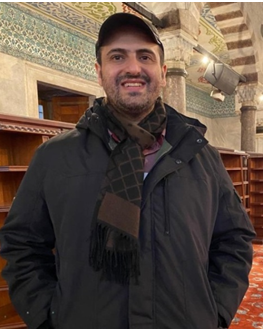 Biography:
Ashraf Abdullah Saad is a pediatric hematologist with special interest in glycoimmunology. He aims to resurrect and rejuvenate research on the potential application of complement-dependent cytotoxicity elicited by the interactions of lectins with cancer-associated glycans as powerful and pioneering armamentarium that could lead to revolution in cancer therapeutics. He introduced for the first time the concept of the lectin-protease conjugate that simulates the innate immune system mannose-binding lectin and its associated proteases (MASPs) and proposed it as pioneering cancer immunotherapy. This innovation is part of his inspirational mind trending thoughts that aim for 'Research in fantasy until fantasy becomes a reality'.
Abstract:
Unlike cytotoxic chemotherapy, cancer immunotherapy offers targeted therapies that exploit the effector mechanisms of the immune system to combat cancer. However, most therapeutic strategies have so far focused predominantly on the orchestration of the adaptive immune responses to anti-cancer immunotherapies. Unfortunately, the emergence of resistance and associated severe toxicities rendered this modality of treatment imperfect. Because of their complex nature and the late ability to selectively separate distinct innate immune responses, the enormous potential of innate immunity as an immunotherapy was largely neglected. Recently, the growing demand to find alternatives to adaptive immunity-based immunotherapy concurred with growing appreciation of the innate immune effectors contributions to anti-tumor immunity. In particular, the innate immunity anti-infective responses overlap with those that target cancer indicating that these responses can readily be manipulated to design new therapeutic approaches. The paradigm of lectin pathway in recognition of distinct 'non-self' (antigenic) glycans on the surface of pathogenic microbes in concert with cancer's indigenous aberrant (antigenic) glycans render lectin pathway a canonical component of innate immune system that can be extrapolated to cancer immunotherapy. By virtue of recent advances in lectin engineering, the encouraging results of using engineered lectins as anti-viral agents can be replicated in cancer immunotherapy